TECHNICALL RENEWABLE ENERGY
Technical renewable energy consulting trade limited liability corporation started its business at the date of 15th of August 2017 officially in the renewable energy sector. Even if our basic working area is after sales services, we can also educate and consult customers. We manage our call center after sales services innate of accessibilty. Our aims are creating a center that can give opportunity to the people who want to ask a question, getting useful information, calling us and demanding service for their trouble and becoming a place that can apply us for their any problem. In addition to these; we manage our area servising and satisfaction survey at that centre. Our educational labors are as far as flexible that attendants can get applicable information and real field experiences. Important information are also explained by us and participants can easily use these information in the daily life. We are not looking for the specific numbers for giving training and if you demand training we can come and give all information at your own hoteling. Period of training and context can be changed according to the needs of customer's company. We build our consultancy services act upon empathy . We do not seperate the projects as small scale or grand scale unlike we focus on the details. We always try to find the appropriate one for you. Additionally we would like to give you a clue for chosing the alternatives between different options. Our basic goal is accompanied you after your service configuration. For further information you can send us an e-mail from destek@technicall.com.tr or you can call us from our call center numbered as 0850 888 8 222 .
Founder, Technicall Support Engineer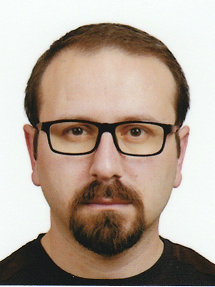 Kerem ÇİLLİ
---
08.2017- …….. Technicall Yenilenebilir Enerji Danışmanlık Ticaret LTD …./KOCAELİ Founder and Technical Support Engineer ; Solar Energy After Sales affairs. Trainer ,Site Engineer,Consultant 01.2013-04.2017 Fronius İstanbul Elektronik LTD / İSTANBUL Solar Energy Technical Support Responsible Information and Communication Service Responsible Technical SupportNational (TSN) means customer support before and after about solar inverter's whole processes(planing ,designing, etc.), aftersales service issues responsible, finding&managing local service partners(trainings, paperworks, spare parts administration), commissioning support on site(supervising), educate participants(solar companies) about Fronius inverters, sector general as well. In 2014 ICS(information and communication service) responsible takeover, that involve all electronic equipment support(laptops,mobile phones , avaya deskphones, printers etc.), decide purchasing electronic devices 04.2011-11.2012 Inform UPS / İSTANBUL Service Export Logistic Responsible A member of ExportSupport Team in the uninterruptable power supply market leader company in Turkey.Preparing all processes for sending out spareparts which are use in UPSes, hardware updates, loading parameters to spares,making kits via soldering also prepare offers for spareparts and also,technical support to dealers about units 12.2009 -06.2010 BGA Notebook / İSTANBUL Technician Repaired mostly notebooks and netbooks(mainboards) all brand without making discrimination and also technical support about softwares to endusers 07.2006 -02.2009 Arçelik A.Ş / İSTANBUL Call Center Agent First line support to endusers about homeappliances for 18 monthsafter an accomplish exam maintain same mission in PC/IT Department in consecuence of rotation for 12 months 12.2005-06.2006 MikromaskComputer (Authorized Service of Hewlett Packard ) / KOCAELİ Technician Receiving defected units(printers,desktopcomputers and notebooks) to technical service and repairing, follow up the process and support about technical affairs to end users via phone and e-mail.